With the major work of designing and planting the food forest behind us, and with safe outdoor gatherings again possible, we are now pivoting from creating the food forest to using it. In 2021, we will be hosting a series of work days, workshops and plant swaps the first Saturday of each month. The first will be Saturday, May 1, from 10 am to 12 noon. All are welcome.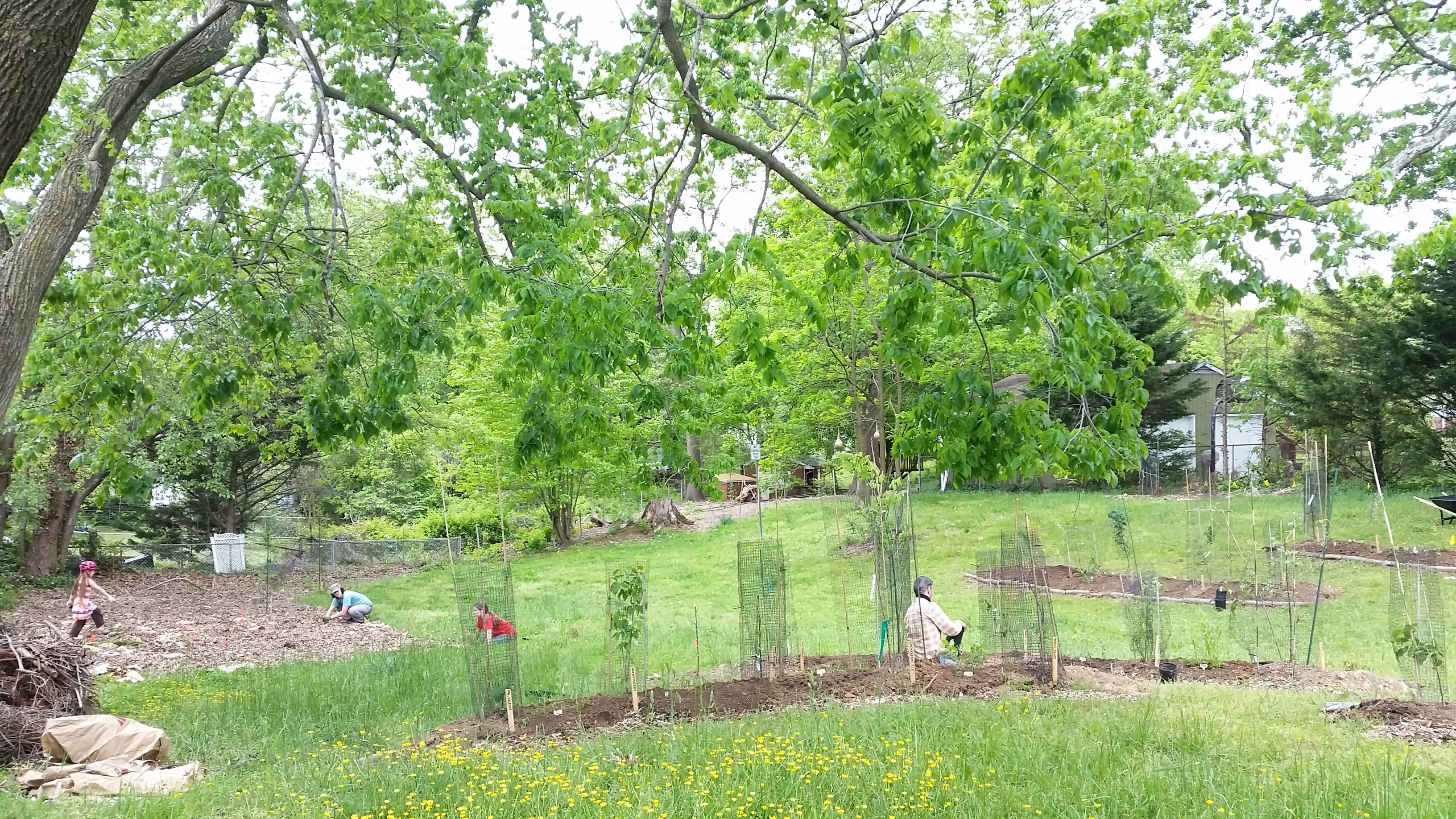 This month's tasks include weeding and mulching of beds, cutting back dried stems, planting new plants, moving wood chips to the meadow and trail, and weaving fences with branches and fabric.
This month's workshop will be "Dining Room Demo: Creating Pollinator-Friendly Containers," starting at 11 am. Pull up a log chair.
There will be an informal plant swap every month. Bring native and edible plants you can share; take home plants you can use. Come for as much or as little as you're able. Bring your own gloves, water bottle and wheelbarrow, if you are able. For now, mask-wearing and social distancing are still required.
Lastly, a big thank-you to the many of you who supported our fundraiser. We have met our goal, and a beautiful sign will be installed at the food forest soon. Stay tuned for an announcement on that.
Join us as we enter our second year!